Faculty & Staff
Faculty & Staff
Flordeliza S. Villanueva, MD
Director, Center for Ultrasound Molecular Imaging and Therapeutics
Director, Non-Invasive Cardiac Imaging, UPMC Heart and Vascular Institute
Professor of Medicine, University of Pittsburgh School of Medicine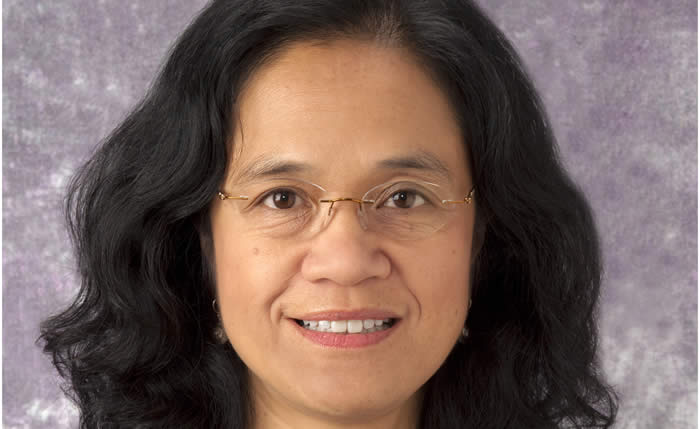 UPMC Presbyterian
Suite A-351
412.647.5840

Education
BA, Boston University, 1984.
MD, Boston University School of Medicine, 1984.
Research Interests
Dr. Villanueva received her medical education from the Boston University School of Medicine in 1984 as part of a specialized 6-year BA/MD program, then completed her internship and residency training at Duke University Medical Center from 1984-87. Following her residency, Dr. Villanueva completed a one year research fellowship in cardiology at the University of Pittsburgh School of Medicine in 1988, then completed her cardiology fellowship training at the University of Virginia from 1988-1992. Dr. Villanueva joined the faculty at the University of Pittsburgh School of Medicine in 1992.
Her clinical focus is on non-invasive cardiac imaging, and she currently is the Director of Non-Invaisve Cardiac Imaging for the Cardiovascular Institute based at Presbyterian University Hospital, UPMC. Her research interests are centered on ultrasound-based approaches to molecular imaging of cardiovascular disease, and also on the therapeutic applications of ultrasound contrast agents, including gene and drug delivery. She is the Director of the Center for Ultrasound Molecular Imaging and Therapeutics.
Dr. Villanueva has mentored over 30 undergraduate, graduate, and post-doctoral medical students and fellows, served on several PhD committees, and engaged in clinical teaching of medical students for more than 15 years. She has been elected to the American Society for Clinical Investigation, and the Association of University Cardiologists.